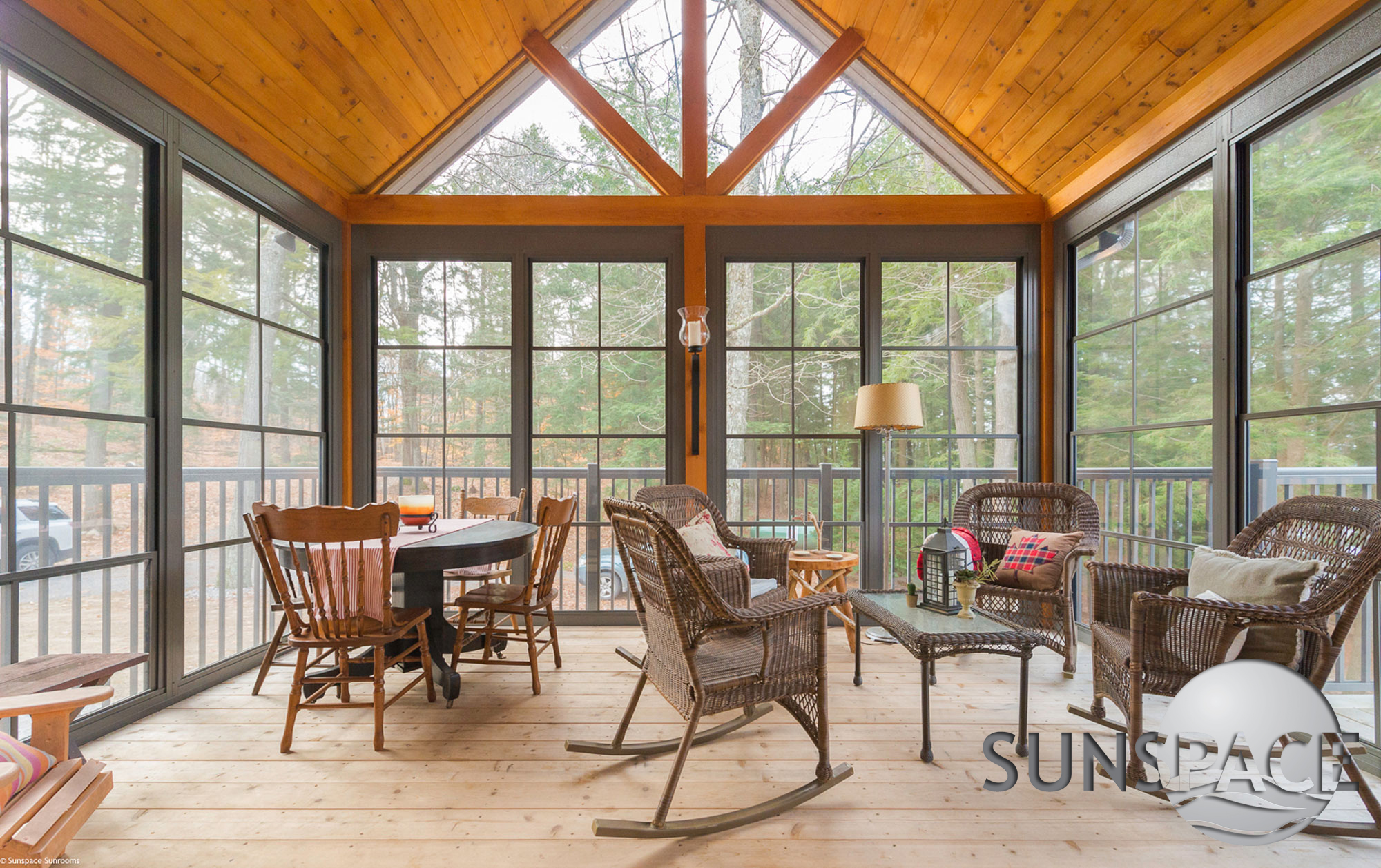 Sunspace Sunrooms & Enclosures
Fill your living space with sun and views of the great outdoors while sitting comfortably in a temperature controlled environment, free of the outside annoyances of wind, rain, insects and harmful UV rays. Sunspace offers a variety of customizable patio covers, sunrooms, enclosures, and vertical window systems that allow you to add beauty, functionality and value to your home.
By approaching every project with professionalism, craftsmanship, dependability and the highest levels of quality control, Sunspace and their authorized dealers ensure your home transformation will be a worry free experience from start to finish.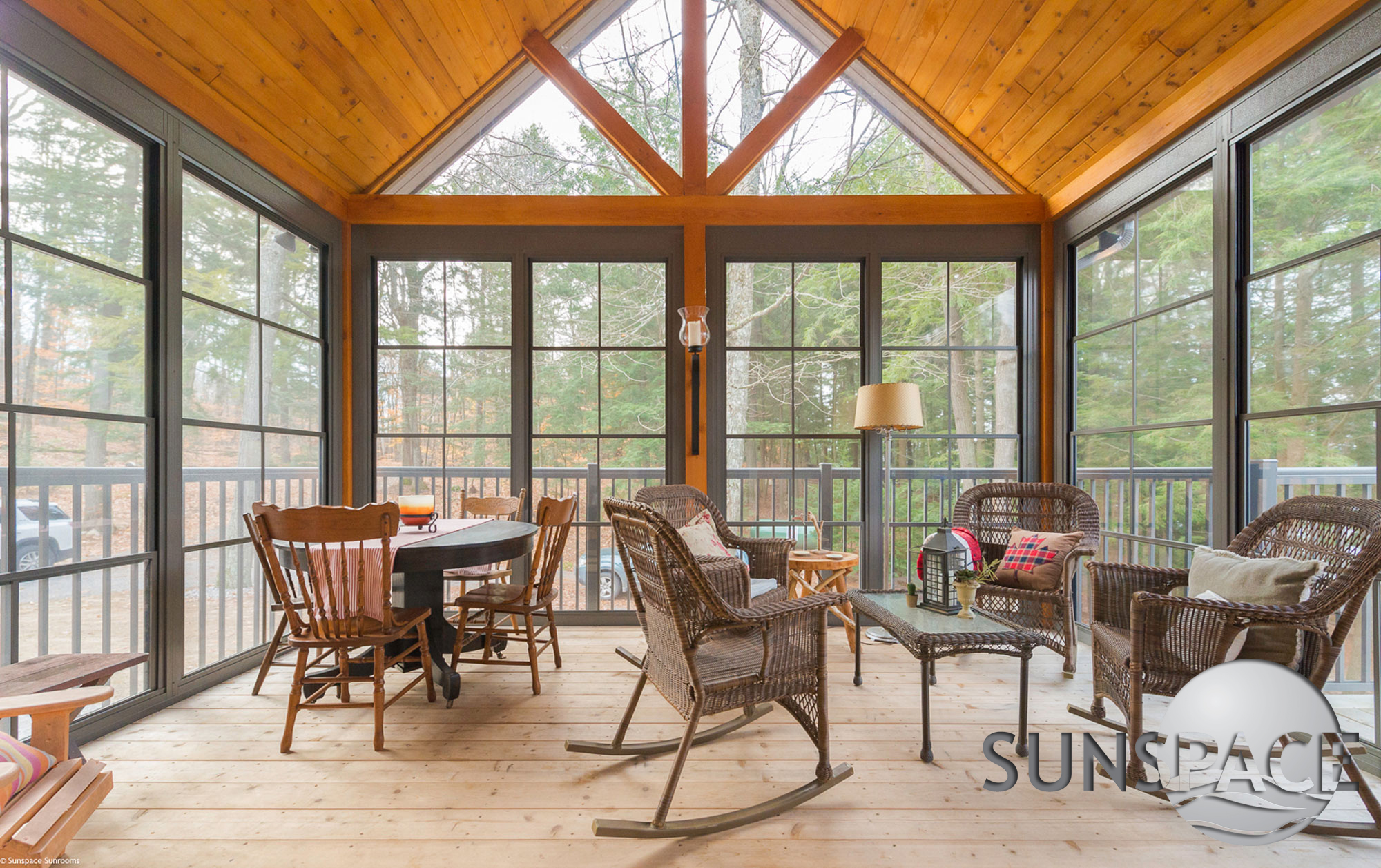 What will a sunroom cost?
We believe in upfront pricing. A porch enclosure sunroom can vary from $5000 to $10000 or more depending on the size and specifications. To get a price, we'll schedule an expert to come take a look at your home and talk with you about what you have in mind. We take measurements, show you the products we offer and give you a written price. We require a 50% deposit to start the project and also offer financing options for the rest, including special financing for 12 months with approved credit.
Beware of companies who give you high prices, then offers huge discounts if you buy on the spot. We understand the investment you're making when adding a sunroom to your home, and we understand that most people need time to think over options and pricing. You never have to worry about high-pressure sales tactics or gimmicks. We want you to make an informed decision, and can even give you a rough estimate via email with just a few photos and details.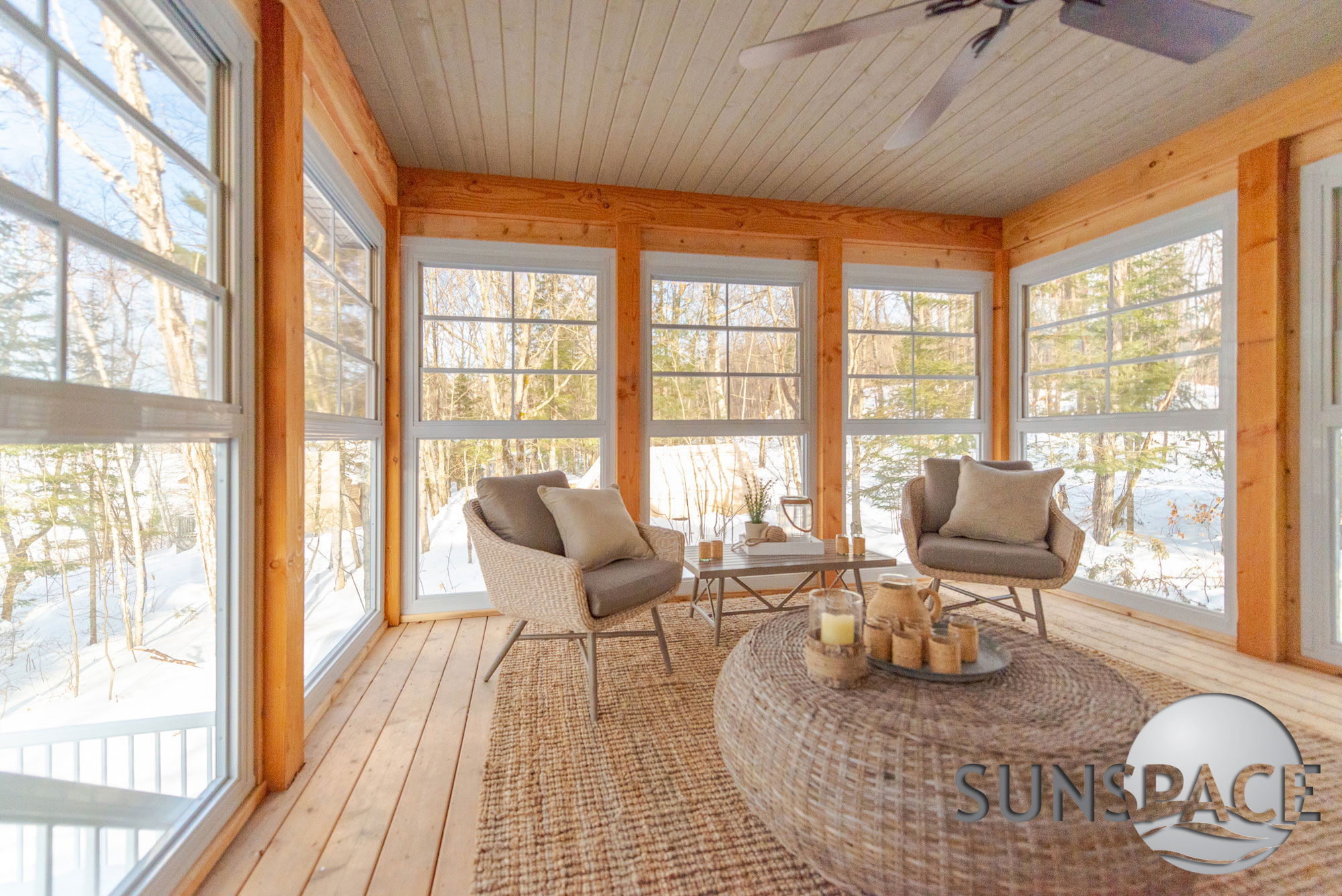 How long does installation take?
Installation of a sunroom varies depending on the size. An average sunroom installation takes anywhere from 2-3 days, up to a full week. During a consultation with a sunroom expert, we can assess the project and give you a time frame to expect. After placing an order, we will order your custom windows and all products needed to complete the project.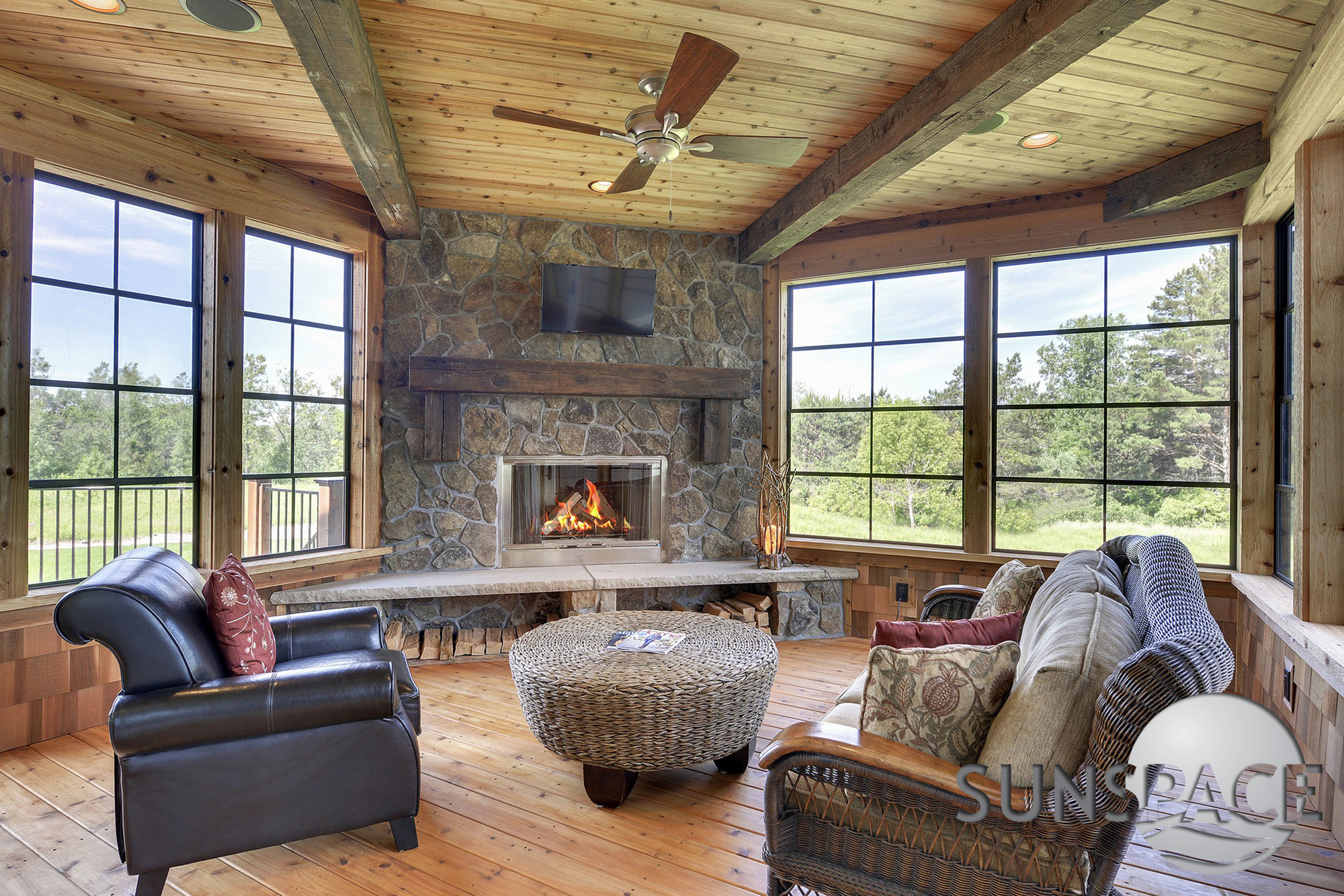 Will a sunroom increase my energy cost?
Higher energy costs are a common concern that accompanies sunrooms. This is simply a misconception, and our energy package will actually save you money on your energy cost. Read about Energy Saving LowE Glass. You will be able to enjoy a consistent temperature in your new sunroom year round.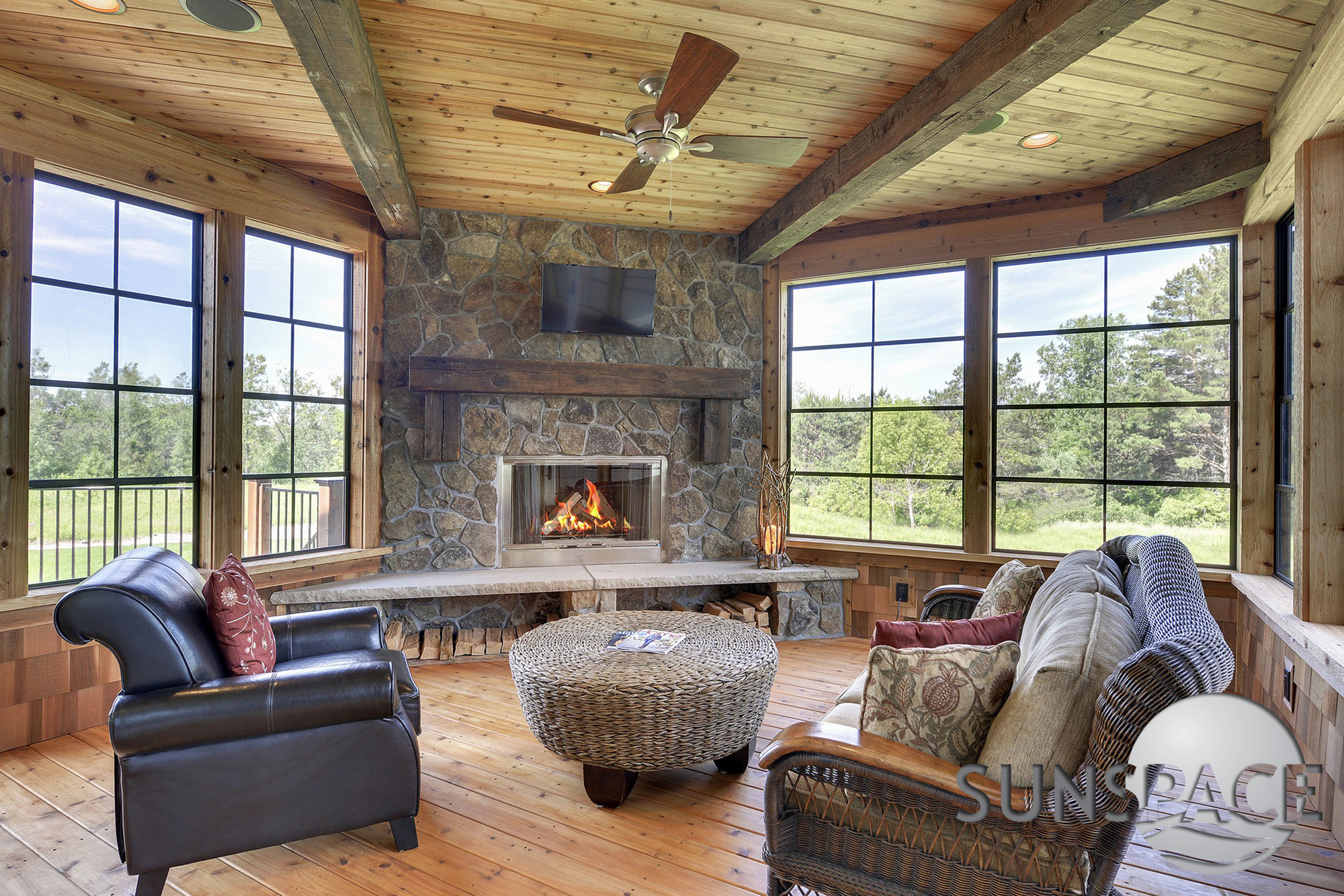 Do sunrooms increase or decrease the value of my home?
Sunrooms with a lifetime warranty mean more living space and added square footage to your home, without a high maintenance cost. It's no surprise that The National Association of Remodelers 2008 survey concluded that a sunroom addition retains 92% of the value when selling the home. With a sunroom, you can enjoy more living space in your home, and relax knowing you can recoup your investment if you ever sell your home.